:: netVillage:

Your Total Online Community Solution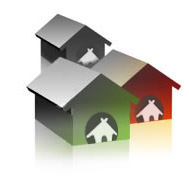 If you are looking to create a profit-generating, e-commerce enabled portal or special-interest community site, or simply add interactive collaboration and communication CRM solutions to increase the value of your e-business, you've come to the right place. netVillage provides the most comprehensive, secure, and robust community-enabling solution on the planet.
You can offer your customers a full menu of interactive services: chat rooms, discussion boards, shared document libraries, banner ads, auctions, classifieds, help wanted, member white pages, personals, polls, stores, databases, private spam-free community e-mail, and much, much more. In fact, there's no one that even comes close to offering as many plug-and-play applications under one roof.
Moreover, all applications are e-commerce enabled and completely intergrated with our user management system, providing a seamless and completely managed community experience.
Click here to ldearn more about the only community building tool you'll ever need »